Download Kon-Boot Crack With Usage Guide For Windows (2023-Latest)
Kon-Boot 3.4 Crack does not reset or modify user's password and all changes are reverted back to previous state after system restart.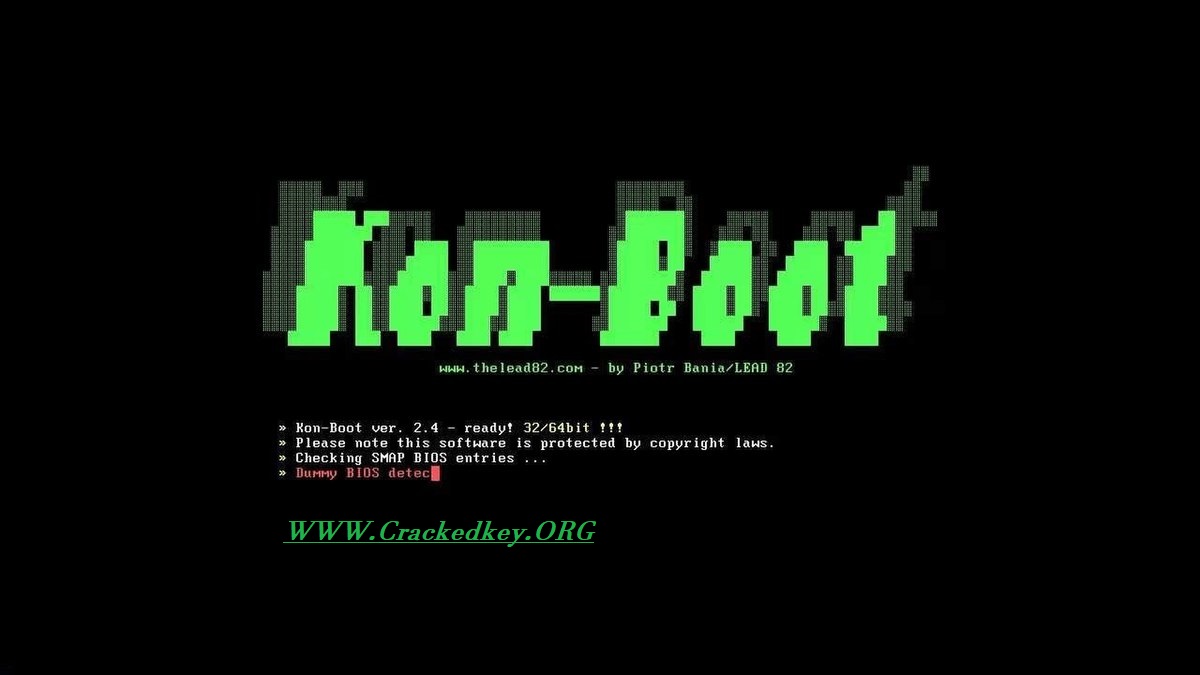 Kon-Boot Crack is a booting app that allows you to unlock the computer without knowing the password. People who often forgot their passwords can use this application. You'll be able to access to your windows profile although you do not understand your password. One of the most obvious and easiest ways to add another layer of protection on your computer to protect your computers from the passwords. You can also apply a new password to your computer when you're running your installation process. The software will repair common computer errors, protect you from file loss and will optimize your pc for maximum performance.
By-Pass Windows And MacOS Forgot Password (Only For Educational Purpose)
Kon-Boot Download is one of the best tools around which log you into windows without knowing the password. If a user do not remember, the password can be removed and reset by using a utility from a boot CD. And if you want to find out what was the password you can easily use this application where you can hack into a windows XP computer without changing the password. Kon-Boot paid is also capable of performing privilege task which allows you to perform administrative tasks as a non administrative user or guest.
Important Note: System administrators and individuals should take precautions against the threats by adhering to best security practices such as changing passwords frequently, using multi-factor authentication, and enforcing strict physical access controls.
Is the tool premium or what's the budget ?
So, yeah the Kon-Boot Reset Administrator Password is premium and For your own use is $15 and for business or budding technicians, a commercial license key is $ 75.
Can antivirus detect this password bypass tool?
It modifies the kernel on boot to avoid antivirus detection. However, antivirus products may improve their detection algorithms to detect this or related software.
Is it legal to use?
Legality depends on the jurisdiction and circumstances. Using Kon-Boot on unauthorized computers is unlawful and immoral. Respect other's privacy and security by only using such technologies with permission.
How to use Kon-Boot 4.1 (March 29, 2023) Related (Newest)?
After installation.
Launch the software from the desktop screen or windows menu.
Create files in USB flash device.
After booting USB.
Connect to that device, you want to bypass the Windows password.
After connecting, restart your device & wait for while.
It takes some time, after detecting all the issue.
It shows you the screen to change or forget password.
Change & enjoy.
Newest Features Of Kon-Boot 4.1 (Latest Version):
Does not required any knowledge.
Reset the password.
Secure your PC from the password.
Support password bypass.
All windows & macOS.
Simplest tool for resetting the password.
Free written document.
64bit windows version.
Standard users account.
Can use as a profession.
Used by military personnel.
IT corporations.
Private customers.
Highly recommended.
Use worldwide.
Kon-Boot Pros And Cons:
Pros:
Password bypass
Easy to use
Versatility
Non-destructive
Cons:
Legality and ethics
Limited functionality
Potential for misuse
Limited support and updates
Kon-Boot Forgot Password:
5s654gKK+*&H%
KInjsfs5125#$7#@(*
Related Software's For Download

DBeaver Crack
Coolmuster Mobile Transfer Crack
PixPlant Crack
FBackup Crack
How to install Kon-Boot Torrent?
Firstly, Open your chrome.
Search Kon-Boot 2023 Crack.
open it.
Install it.